Housing state-of-the-art laboratories for material development, product design, prototyping and testing, the D3O Lab takes innovative impact protection concepts into full-scale production.
Full-scale in-house testing facilities ensure all new products and materials are extensively tested, evaluated and optimised at each stage during the development process ahead of wearer trials and mass production.
Our on-site capabilities include:
• Concept development
• Material formulation and refinement
• CAD/CAM software
• FEA
• CNC tooling
• Rapid iterative prototyping
• Micro-operations for samples
• Testing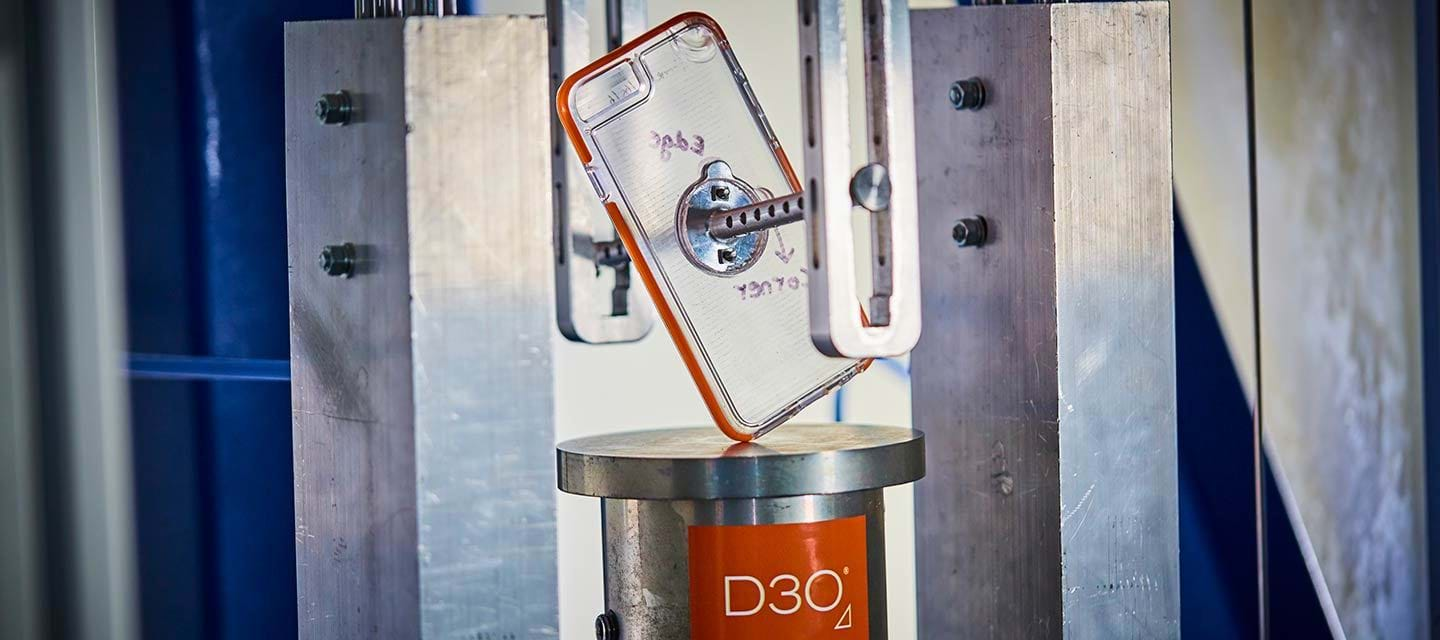 D3O® MATERIAL DEVELOPMENT
D3O uses a combination of patented, patent-pending and proprietary technologies to make rate-sensitive, soft, flexible materials with high shock-absorbing properties.
Our extensive material portfolio has been developed to meet the specific needs of a huge range of product applications in diverse marketplaces.
TESTING
As a premium brand and innovator of impact protection and shock absorption solutions, D3O's in-house testing lab demonstrates the company's continued commitment to quality, performance, safety and technological leadership.
Fully equipped to analyse materials and products throughout the development process, the D3O test lab includes the most advanced equipment and procedures to ensure quality, reliability and tractability of data.
Our expert team of engineers conduct a wide range of tests and services including material characterisation tests, impact tests and helmet tests (European and NOCSAE Standards).
INDEPENDENT TESTING
D3O collaborates with strategic independent technical partners, including universities and testing houses to verify and certify D3O® developments. This approach ensures the calibration of methods and results and meets stringent industry standards.
D3O is a Gold Member of leading independent UK test house SATRA and has recently collaborated with Cranfield Impact Centre, the UK's number one independent test centre for F1 and defence.