Anya Violet is the Co-Founder and Brand Director at Atwyld and has been riding motorcycles since she was seven years old. Read why she's so passionate about encouraging other riders to gear up.
This summer I was returning home after a wonderful motorcycle trip with my mom. We'd just said our goodbyes and I was heading along Highway One, the amazing road along the California coast. Suddenly a car veered left – right in front of me.
The driver hadn't seen me. Even though I slammed on the brakes, I still T-boned the car. I went over the top, crashed down to the ground on my right side and slid along the tarmac.
I broke my pelvis on the gas tank. I broke my femur when my lower body collided with the car. And I fractured both wrists on impact. But even though I hit the vehicle hard and landed with terrifying force, I didn't injure my back, knees, shoulders or elbows.
I stayed conscious throughout, so I could hear the ambulance crew talking. They were saying to each other, "We don't think she's wearing any protection".
Then, when they started cutting my clothes off to examine my injuries, they saw that I was in fact wearing full armor – more specifically, full D3O® armor.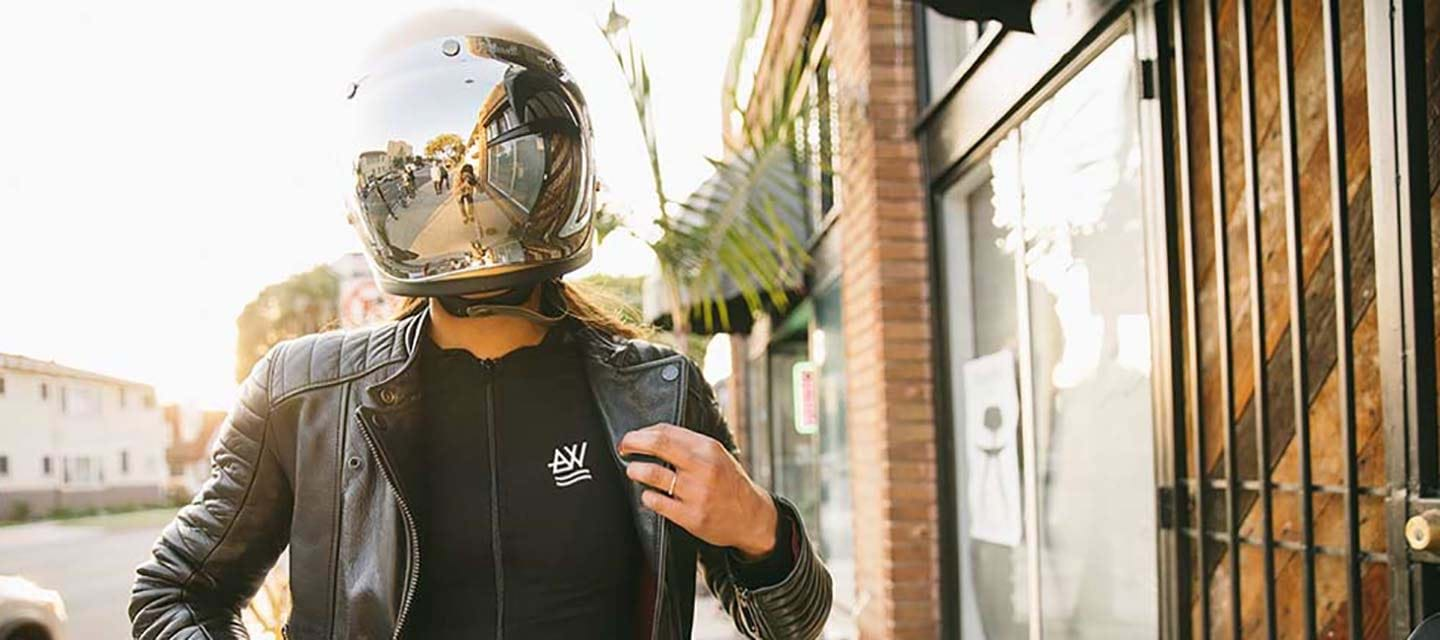 Its low profile meant it was not immediately obvious. These guys had seen the aftermath of many motorcycle accidents. It turned out that my injuries were less severe than they would have expected from that level of impact.
Also, they were to the parts of my body that were not protected by D3O®. I can say with certainty that the D3O® protection saved me from additional broken bones and no doubt many medical complications. I can't imagine how much worse off I would have been without it.
As much as I wish the accident hadn't happened, it has reinforced my belief that going out there without the right gear, however short the trip, simply isn't worth it.
I've always tried not to preach about protection because it's someone's own decision what to wear, but I've got a lot preachier since my crash! Just suit up! It's not worth it.
A lot of people have reached out to me, some of whom had accidents themselves, and said things like: "My leathers were strapped to the back of my bike because they were too hot".
Don't sacrifice yourself. It's not until you crash that you realise how important it is to wear protective gear – but by then it could be too late.
ATWYLD MOTORCYCLE APPAREL
Historically there has been so little purpose-designed protective apparel for women. Manufacturers would take men's gear and just size it down, leading to ill-fitting garments – or it would be pink! With butterflies!
What everyone was missing was that white space in the middle where it doesn't necessarily look like motorcycle gear. It looks and feels like street apparel, but it has the D3O®, it has the leather, the protective elements.
This was what the community of women I ride with wanted to wear. They're not only going out carving canyons, they're going to work, going to lunch, going about their regular day. It was seeing this growing demographic right in front of us that inspired Atwyld.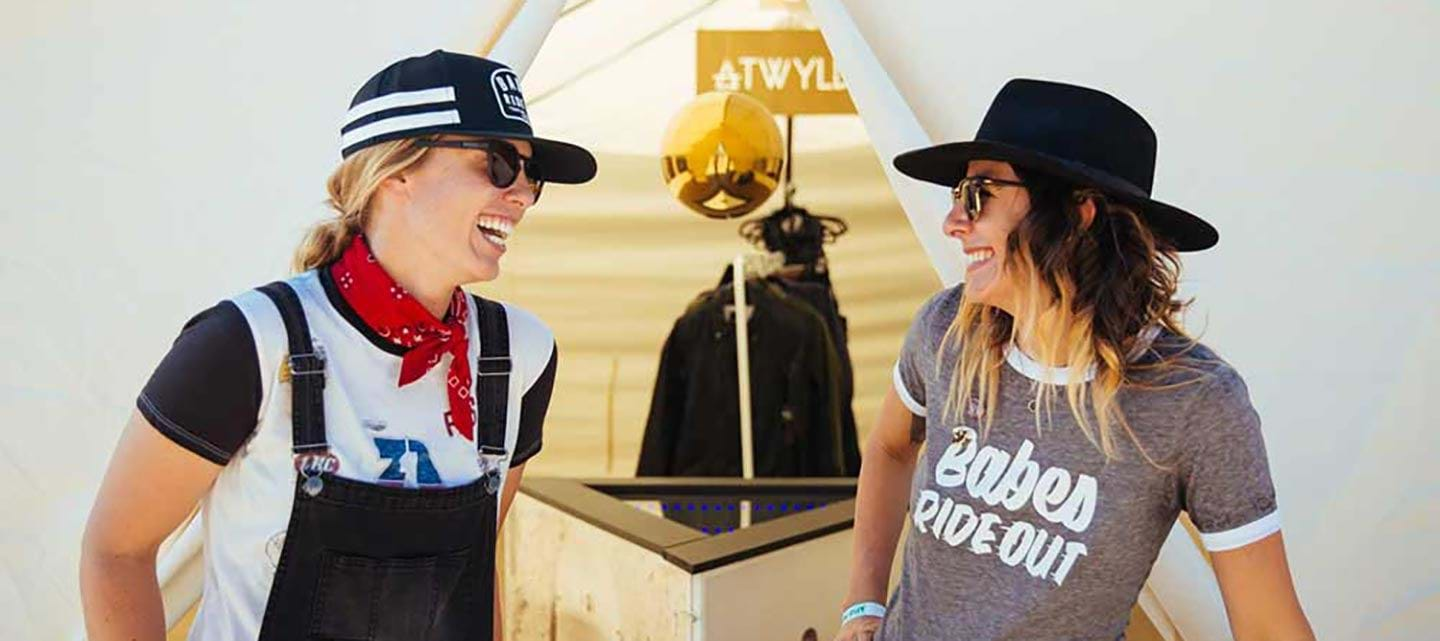 Our ambassadors – we call them Voyagers – have been a key aspect of our brand and central to the Atwyld story from the beginning. They're women who inspire us, who are pushing themselves in different ways to become better, more skilled, safer and smarter riders.
We decided from the outset that we wanted to create a full, unique head-to-toe look with an associated brand story. We didn't just want to be a company that makes riding pants.
Women, like men, want to look good when they ride, and they certainly don't want to feel uncomfortable – which is dangerous, for a start. Our jeans are the kind I would normally wear, so that's great. The jackets fit me fine, and that's great too.
Protected by D3O®
At Atwyld, we produce apparel that not only looks cool but, thanks to our partnership with D3O, saves lives. Our mission at Atwyld is to put a layer between riders and the road that is stylish, functional and, crucially, protective. 
When we first discovered D3O®, what we most liked was how its low profile and flexibility could be incorporated into our designs. It totally fitted our brand image and goal of creating products that feel good, look good and are comfortable on and off the bike.
Here you have a really nice, well-fitting skinny jean with a nice wash on it and you can't even tell there's full protection in the knee and hip, you can't tell how much protection there is in that garment. And I love that.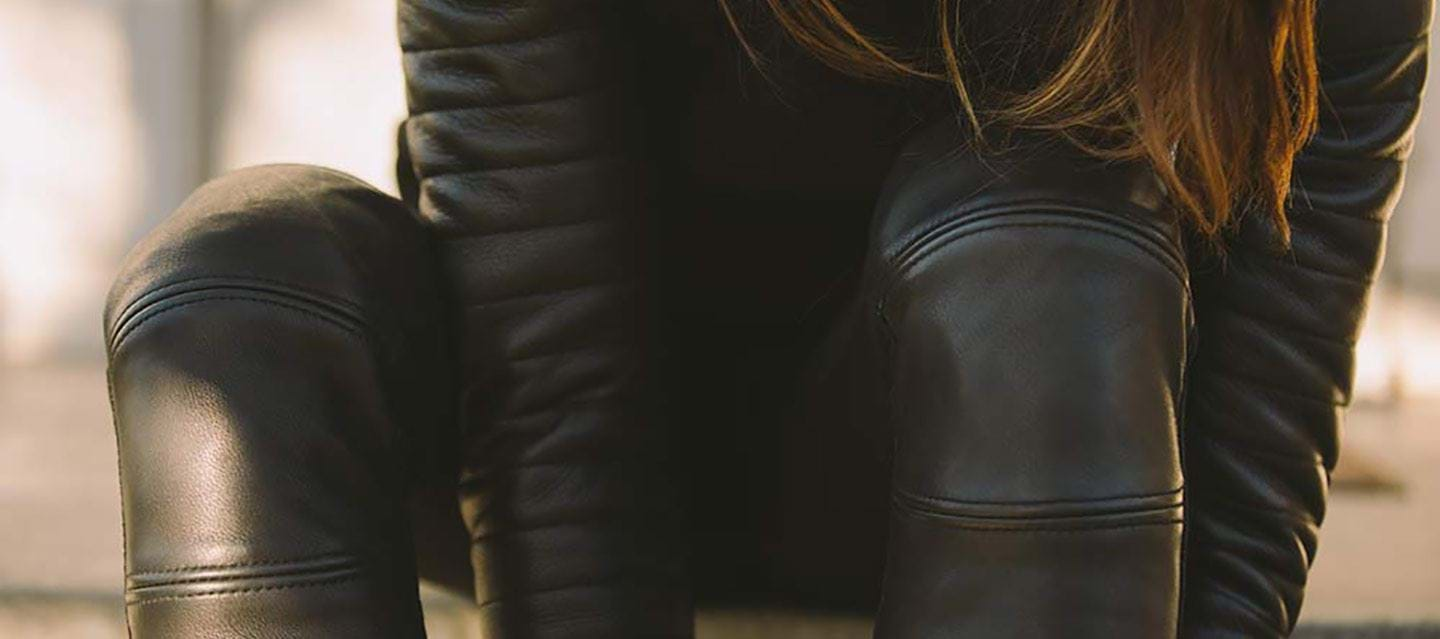 The folks at D3O® enable and empower people who use their products to challenge their limits and stay safe. There was no other company we found that was going to be as right for our product.
We launched a new collection with some great pieces that include D3O® protection. We've also updated our original armored shirt that includes elbow and shoulder pads from the D3O® LP1 range.
Our aim is to offer a range of styles that work in different climates and riding conditions, taking advantage of the LP1's breathability.

All Photos © Jeff Stockwell and Genevieve Davis.