Organized by D3O Ambassador Allan Lane, Shut the City Down has brought Philadelphia's motorcycle community together over the last 12 years like nothing else. D3O joined 1,500 bikes on the road to Philly's famous cheesesteak joint Geno's. 
AT THE FRONT: ALLAN LANE, AKA BLACK MOSES
I started this back in 2006. Just 15, 20 riders out for a cheesesteak ride. Then a stunt rider friend, Jason Britton, came to town with his film crew for a TV show called Super Bikes! Everyone wanted to hang out with him. It was no longer just a cheesesteak run; it was a city event. We hit 1,000 riders.
Social media was still in its infancy. Shut the City Down grew through word of mouth and Myspace! It's a testament to how close-knit the motorcycle community was then and still is now.
Ride day is a strategic dice roll. We have a pre-meet where I set the tone and remind everyone that we will only continue to have these rides for as long as we act like we want them.
There's always a few who think it's a free run, who don't understand the work involved. We monitor them, try to have a conversation and promote positive energy, but I've had to tell people they can't ride with us. These things happen.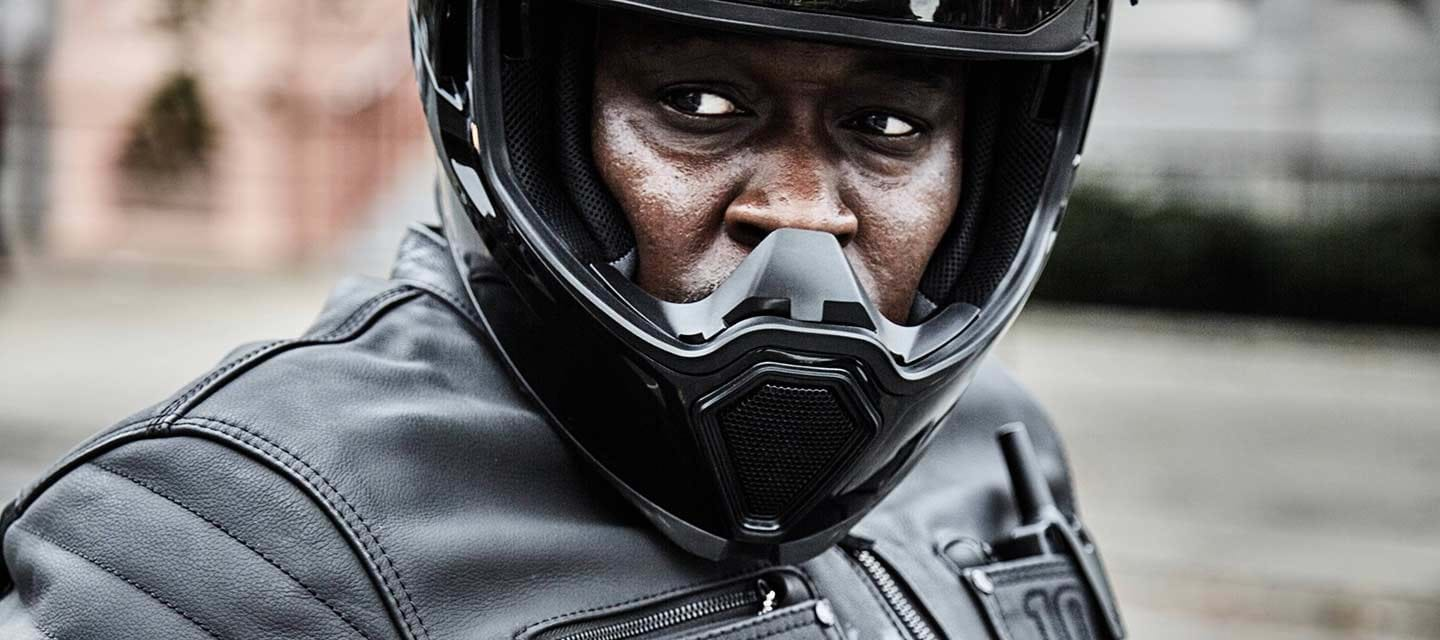 We've reached a situation where the city governance say we're ok with you doing this. It's cool, we get it. So actually there's nothing to rebel against. My relationships with the powers-that-be help bridge communities.
The ride is police assisted rather than escorted. I liaise with the city's events team, law enforcement, traffic management. I usually don't breathe till I see the kickstands down at Geno's and people smiling and eating.
At the start of every Shut the City Down I'm like, never again, this is the end. Three days later, I'm emailing the city authorities to set up the next one!
People often ask if I will organize a ride in another city. I always say no; I don't live there. I decline politely, then encourage them to go and build relationships with their own city governance. It's the only way to do it.
ON THE ROAD: LAUREN HEISEY
My first Shut the City Down was spring 2017. It was my birthday! What a treat – the biggest ride I'd ever been part of. A chance to catch up with old friends and build a network of new people to go out on the road with. There's such a wide range of riders, from those who've only just started to others who, like me, rode dirt bikes as kids.
What impresses me is the level of subtle organization that means we can all ride together, which is pretty cool. You don't get any other opportunity to do that.
People ride safe, too. Everyone looks after each other. No-one's cutting you off or trying to be the first to finish. That's a really good feeling.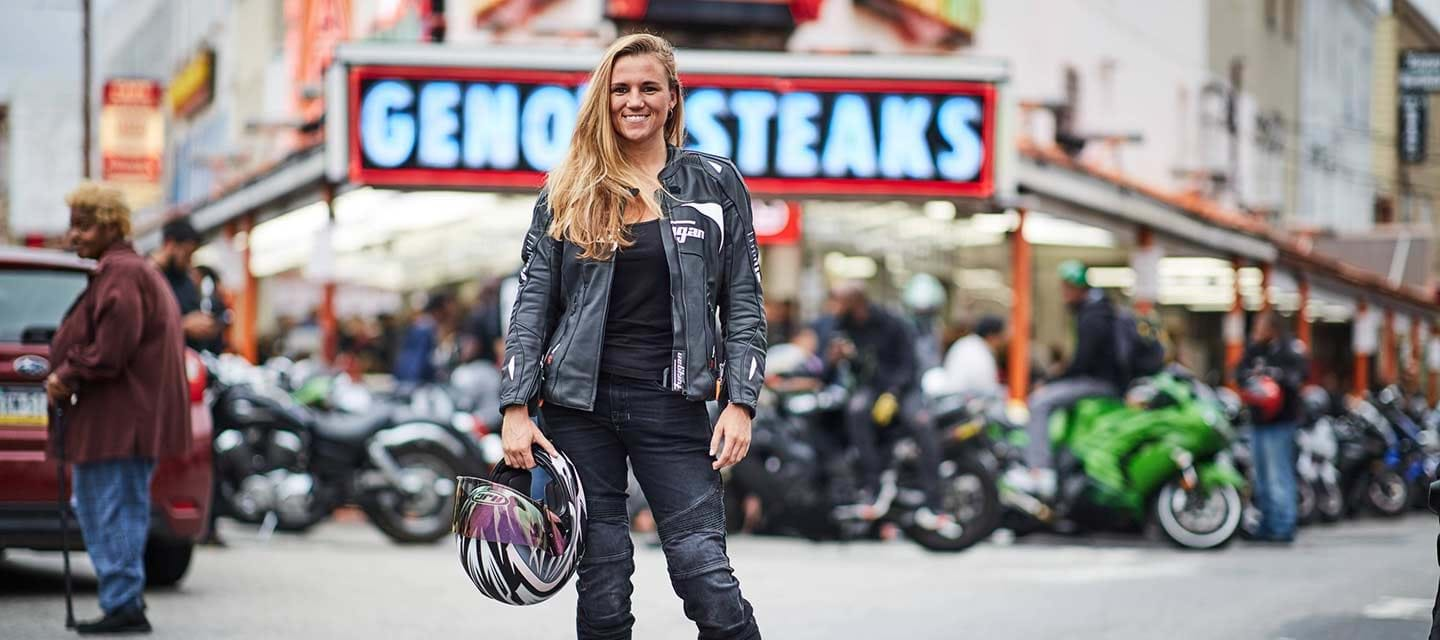 At Shut the City Down it was a blast to try new clothing – I got to wear Furygan pants, boots, jacket and gloves. I compared the low profile and very flexible D3O® padding in the Furygan jacket to what I have now, which is a little stiff – it sticks into me slightly and I have to move my arm around to get the pad exactly where it should be placed.
Protection does come into my buying decisions. I'll automatically rule something out if it doesn't have enough, that's my first filtering process. When I upgrade my gear, though, I'll also take into consideration how comfortable I feel when I move.
You don't always think about that when you shop – in the store you just try something on without thinking in any depth about how you might move when wearing it.
AMONG THE PACK: DAE-HON CHEUNG
I've been riding Shut the City Down since Allan, my uncle, started it. I support him at all his big events; he knows I'll take it seriously.
That's why he wanted me to be involved with D3O® in this one, to be one of the faces. Allan told me I'd be wearing some great gear and there'd be filming. I thought: yeah, better put my game face on!
Shut the City Down is such a different experience. It's a rush for every rider. It's an amazing chance to ride through our city en masse, surrounded by people who love to do the same thing.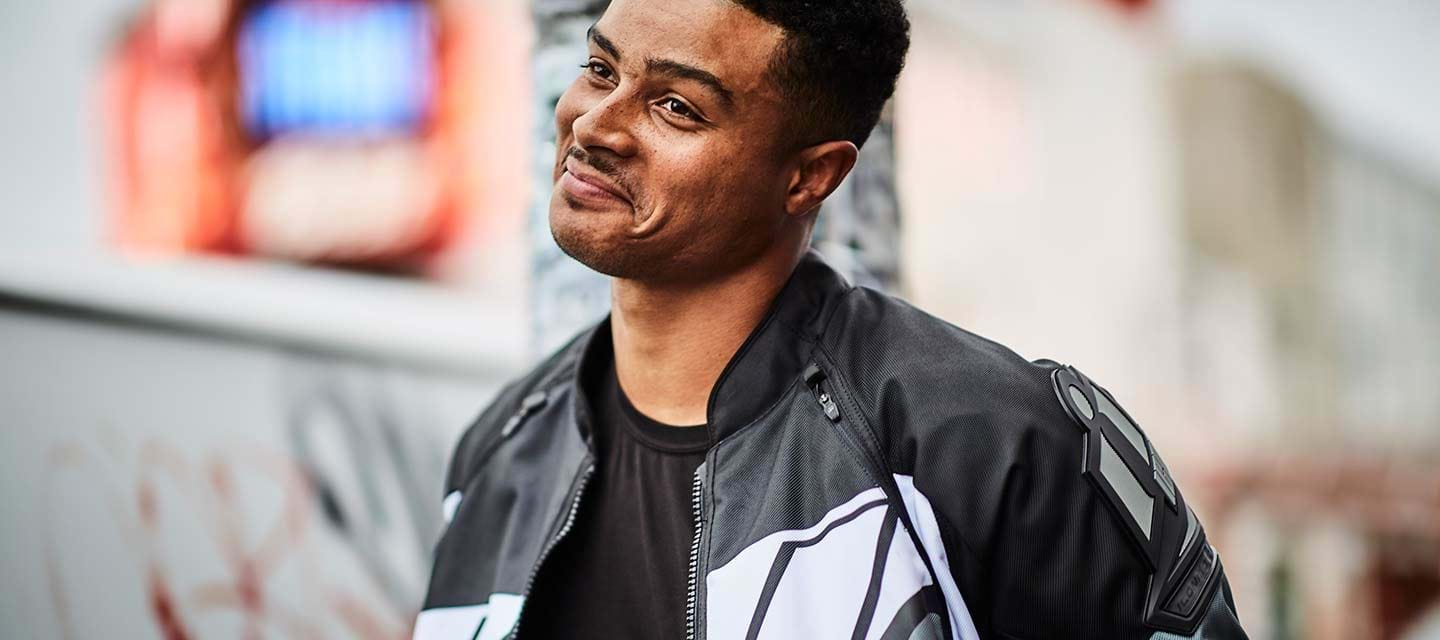 When I started riding, I didn't really pay much attention to protection. I always looked for the cheap gear. I've been blessed not to crash, but I've known other people who have. Allan has been a real influence and now I'm a big fan of ICON helmets, you feel much safer wearing them.
On this Shut the City Down I wore mostly ICON gear with D3O® protection. Very impressive. I've tried hundreds of motorcycle jackets, but these are real comfortable, not bulky.
I usually wear jeans and I'd never really thought about riding pants till I got the chance to try some with D3O® protection – well, I'm gonna buy some next year. To me, D3O® is the best protection out there.