NHL star Seth Jones is a defenceman and alternate captain for the Columbus Blue Jackets. Protected by D3O® and CCM Hockey, he gave us his take on how the right impact protection helps keep you at the top of your game.
"You can't play in fear"
"It was always a dream of mine since I began to play hockey to make it to the NHL. It was a goal and I always strived at a young age to be the best player I could be. I was surrounded by people who constantly pushed me to be better. Every time I stepped on the ice I thought in my head I could be the best player out there, and that was just a mindset I had from the way I was raised. I lived in a competitive household with two brothers and competition was always on our minds."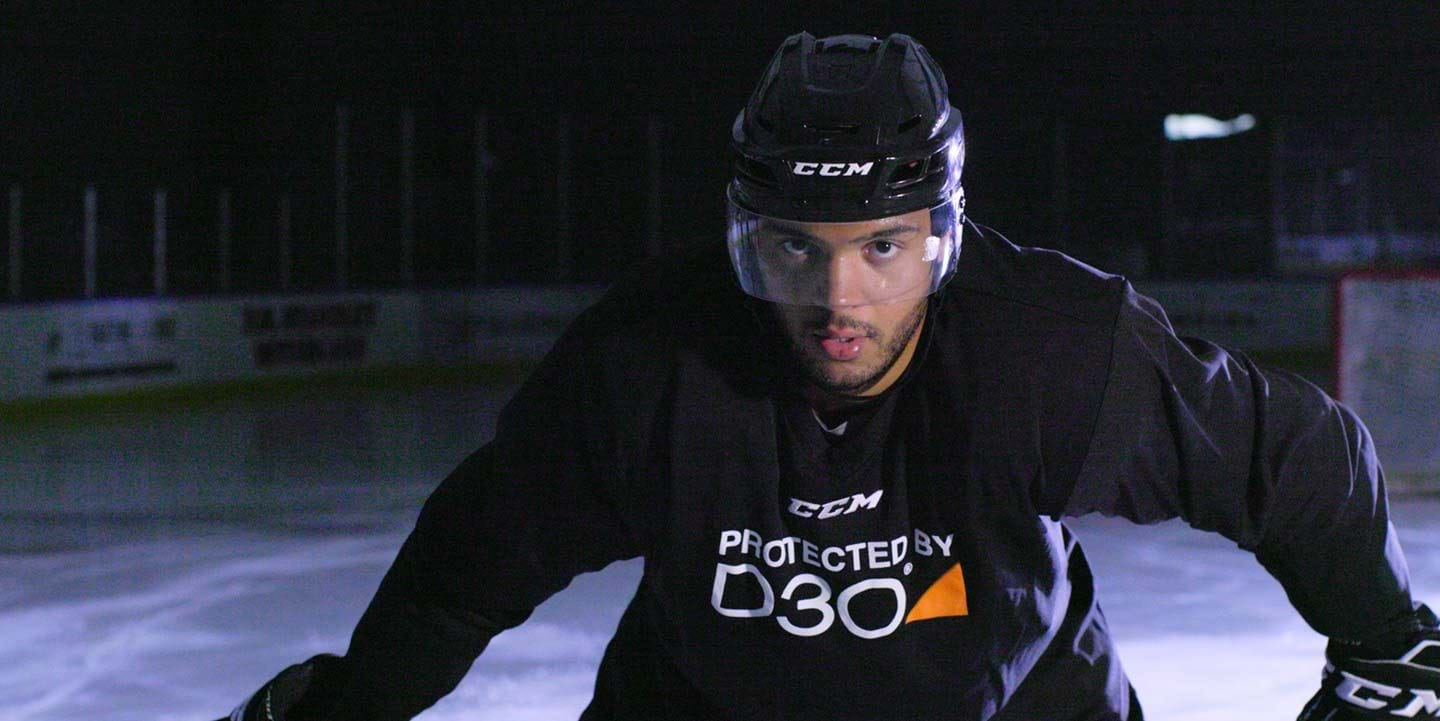 "D3O® protection allows me to focus"
"Players face shoulder injuries, knee injuries, wrist and ankle bruises and soreness. Concussions are the most dangerous injuries which are part of our game as well. With D3O® technology, you know you have great protection but you're more slender, and I know it's going to do the job.
Protection is the single thing that keeps my mind off injuries and lets me go out there and just play the game and enjoy what I do. It puts my mind at ease as to the injuries that can occur, whether from blocking a shot or taking a hit or getting slashed. Protection gives me the confidence to go out and play hard 100 per cent of the time."
Protected by D3O®
Seth wears CCM's Tacks 710 Helmet and Super Tacks AS1 shoulder pads, elbow pads, pants and shin guards with D3O®. Protected by D3O® and CCM, Seth is able to push his limits every time he hits the ice.